Tips on Traveling and Caring for Your Fashion Hat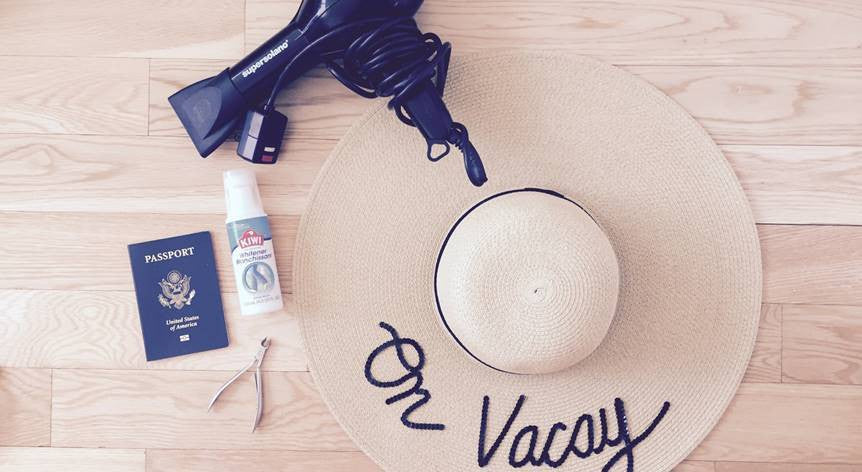 So you've received your fashion hat…yay! Since we know you're going to treasure this wonderful new addition to your already stylish wardrobe, we wanted to give you the insider scoop on how to care for, and travel with, your new love.
We took some of our most common questions from customers and have offered some tips and tricks on how to ensure you preserve your hat for the long haul (no pun intended).
Can I take these hats on a vacation? I mean, really?
Of course you can! Customers take our hats all over the world. Take a look at our Instagram page (@bybornandmade) to see a wide range of destinations that our hats have traveled. Is it possible to be jealous of a hat? Because we are! The farthest distance one of our hats has traveled so far was to Bali – 3 plane rides and 10,136 miles from our facilities in New York City. That is equivalent to flying from NY to CA 4 times.
OK, then how in the world do I pack these hats?
We aren't expert packers but we definitely have 3 great options to get your hat to your final destination!
Wear it on the plane - you have no idea how many times people do this. They are the most fashionable travelers in the airport. Our favorite pic is Carly in a packed boarding area in the PHL airport sporting the Jetsetter.
Request one of our shopping bags and carry it on the plane. If you're nervous about packing your hat, this is a good idea. We can include a shopping bag with your purchase for you to simply put the hat in. It isn't anything fancy...but it works.
Pack it in your checked bag (the most common choice) - we recommend stuffing the crown with either tissue paper or soft clothes. Put the hat flat in the middle of your suitcase (so there are clothes beneath the hat and on top of the hat brim to keep it in place). Place soft clothes like t-shirts on top of the sequined area to protect it, as that is the most fragile.
I've worn my hat a few times and there are wrinkles in the crown - what do I do?
Don't fret, this is normal and easy to fix. You would think hair dryers are only to style your hair but think again! Simply wet the wrinkled area of the crown lightly, place your hand underneath the wrinkled area on the inside of the crown, and then use a hair dryer on the outside of the hat to blow out the wrinkle. Move the hair dryer up and down so you aren't blowing it directly on your hand for an extended period of time. We call this "MacGyver'ing".
I got my hat dirty - can I clean it?
We thought you were taking good care of your hat? Just kidding! You can clean them but be careful…
Spot clean your hat with gentle soap and water to see if you can get the stain out. It is OK for the hat to get a bit wet but don't over do it.
Use shoe polish or paint to hide the stain.  
A sequin came off - what should I do?
Sequins can easily be glued back on. If one comes loose, you can use any fabric or super glue to reattach it to the hat.
I don't have the sequin that came off anymore - where can I get sequins?
We've got you covered! Just email us and we'll send some over to you. If you're feeling adventurous you can always stop into any arts and crafts store, they should be fully stocked.
There's a loose thread - how can I fix that?
Put your finest manicure skills to work! Simply take cuticle scissors and cut the exposed string.
I got my hat wet - is that OK?
Yes, totally! I mean, don't take a dive into the ocean with it on or anything as that can change the shape over time, but a little liquid won't hurt it. Many customers have gotten their hats wet and worn them many more times. So don't panic.