4 Destinations for Your Last Summer Trip of the Season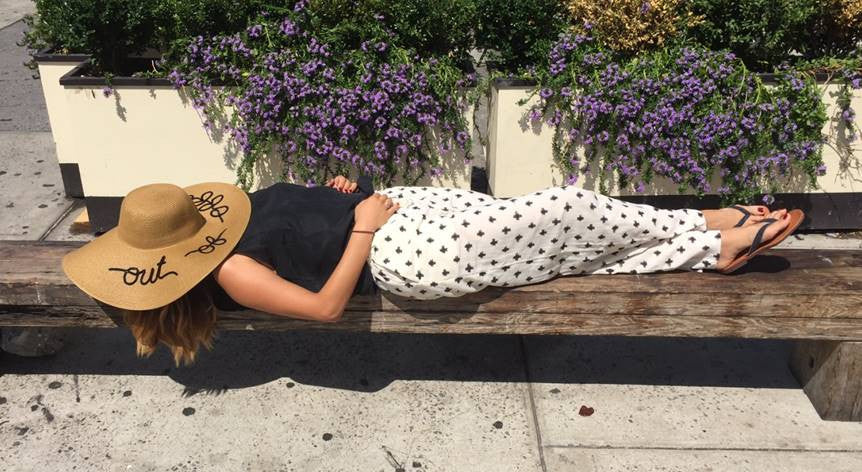 Summer is almost over, which means the Out of Office messages are in full effect as employees everywhere make the most of their last precious weeks before fall.  Don't have a trip planned?  It's not too late.  There are plenty of last-minute travel destinations for a quick end-of-summer getaway.
From a weekend trip to an extended stay, here are a few easy destinations to make summer last just a little bit longer as well as our tips on what you'll need in your weekender bag.
Bermuda: Little-known fact: Bermuda is only a 2-hour flight from New York City, and it's even closer from most East Coast cities, making it an easy weekend trip that will transport you to the ultimate beach vacation destination in (almost) no time.  Think: boating, spa treatments and bright, turquoise ocean views. Hit Woody's for a fish sandwich (Conde Nast Traveler seconds that!)
What to bring: bikini, beach bag, reading material and plenty of sun protection.  Try one of our fashion hats adorned with your favorite expression to let everyone know just how "offline" you are.
Martha's Vineyard: Known for its charming, cobblestone streets and quaint, Cape Cod-style cottages, flights and ferries to Martha's Vineyard are packed all summer long.  But as summer fades and fall sets in, the busy sidewalks quiet, making early fall a lovely time to take a trip to "The Vineyard."
What to bring: seersucker, madras plaid and the best the preppy corner of your closet has to offer.  Glam your getup with one of our sequined hats to top it off.
Chicago: Centrally located from just about anywhere, The Windy City is a great place to meet girlfriends who may (or may not) live across the country.  Chicago's festival-goers enjoy the best of art, BBQ, wine, jazz, tacos and more, all summer long.  Don't miss: Chicago's famed Magnificent Mile—a shopping paradise in its own right—and may we suggest the Signature Lounge atop the John Hancock tower?  Here you can take in a summery cocktail and sweeping city views from 96 stories above ground.
What to bring: shorts, sunnies, the perfect shirt and your festive spirit. Once the weather turns cold after October, Chicago's appeal begins to hibernate until next spring.
Santa Barbara: If you live on the West Coast, or if you're just visiting, Santa Barbara is the perfect late-summer destination for relaxing, dining… and wine-ing.  Take the coastal drive from LAX Airport or fly direct to Santa Barbara and prepare for a culinary adventure.  Follow the Urban Wine Trail to each of the city's adorable tasting rooms to sample the region's finest from red to white to rosé, then finish it off at one of the area's finest dining establishments. Will you run for rosé?
What to bring: Santa Barbara is part of Southern California after all, but the cool ocean breeze may call for a cardigan during late summer.  Don't forget your shades, and some shoes that not only look good, but will take you comfortably along the wine trail. Cheers!